ALLDATA Gets Social in Vegas + SEMA's Best of,
Nov. 16 2016
Nov. 16 2016
This being the 50th anniversary of SEMA, they really pulled out all the stops to make it the most memorable ever. The "Battle of the Builders" is a new competition that scopes out the finest custom cars on the floor show. As reported in ca.motor1.com, the winner this year was newcomer Cam Miller and his 1969 Chevrolet Camaro, said to be "… absolutely flawless from every angle."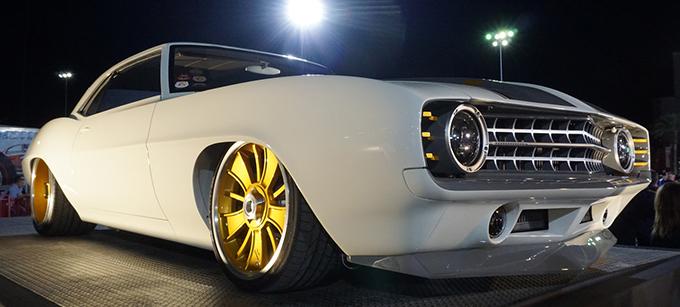 And then, drumroll please, there were the "Best New Products at the 2016 SEMA Show." More than 3,000 products were entered into 16 different Showcase categories to be considered for the SEMA New Product Awards this year. Winners were selected based on a variety of factors, including quality, marketability, innovation, technology, consumer appeal, and more. See all the winners here.
Our ALLDATA social media reporter was all over SEMA, with day-to-day coverage of cool vehicles, hot trends, and everything ALLDATA.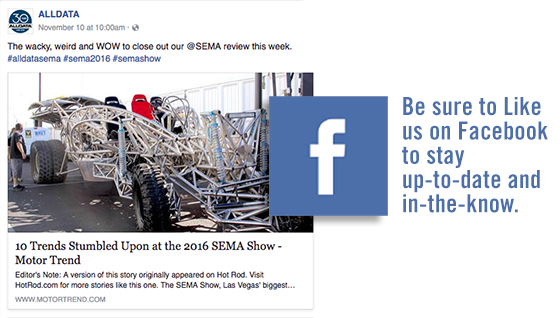 Want to see how ALLDATA can improve shop efficiency? Check out our suite of products, each designed to contribute to both shop efficiency and productivity.
If you would like to read more articles like this one please subscribe to ALLDATA News.