The Best Part of SEMA 2015' Our Customers
Nov. 12 2015
Nov. 12 2015
Another SEMA show is in the books and that's a good thing - you can only handle so much information and fun in one week! ALLDATA sent a team of people to SEMA and everyone agreed that this year's show was among the best. More than 140,000 people came to Las Vegas to spend a week learning about everything new in the automotive industry–and ALLDATA had lots to share.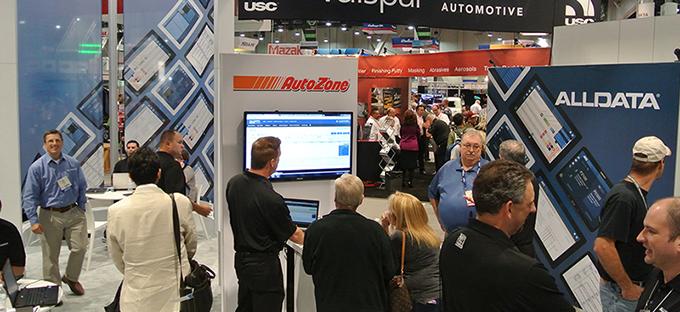 The ALLDATA Mobile Bundles were big draws at the booth. Did you get one? It's not too late - we have more in stock and special SEMA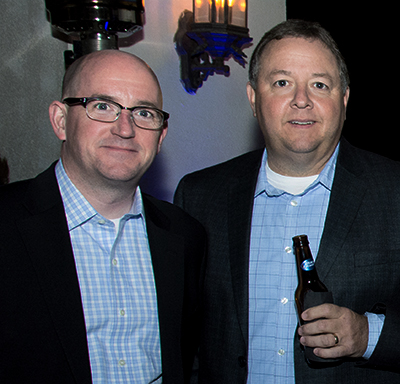 pricing continues through November. You can get the SEMA Hardware Bundle, which includes ALLDATA Repair, ALLDATA Mobile, a Samsung Tab A tablet with S Pen, an OtterBox Defender case, and an OBDII Bluetooth connector. Or if you already have a compatible tablet, you can get the SEMA MX Bundle, which includes ALLDATA Repair, ALLDATA Mobile, and an OBDII Bluetooth connector. Voila! Access repair information right at the vehicle, speed up your diagnosis, and keep turning bays.
Our booth was hopping, with thousands of people stopping by to check out our demos, meet the team - including our CEO, Mitch Major - and grab some swag. We hosted a Happy Hour at the booth which was a great opportunity to talk with existing customers and potential customers. We've had the pleasure of working with some of our customers for more than 25 years and it's great to have a chance to catch up.
Our maxed-out Customer Appreciation Event was an amazing party. Held at the Foundation Room atop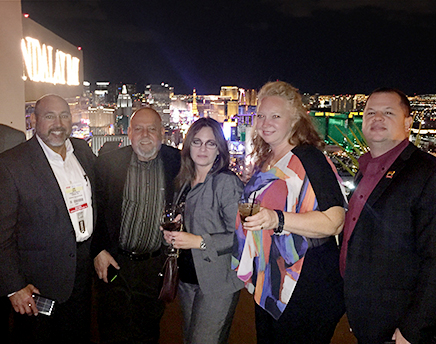 Mandalay Bay, we had tasty snacks and drinks, fantastic views of Las Vegas, and lots of time to talk. More than 300 customers joined us and a great time was had by all. We appreciate our customers so very much - like the Bryan Adams song says, everything we do, we do it for you.
Let's not forget the contest winners! We gave away AutoZone gift cards and two grand prizes: two new iPad Airs! Congratulations to Brandon Kadlec and Dwayne Myers, our iPad winners.
And that's a wrap! Our common theme at SEMA is that we are here for you, our customers. We jump at the opportunity to learn what our customers need so we can design solutions – let us know what you'd like to see from ALLDATA. We look forward to serving you again at SEMA next year! 

Want to see how ALLDATA can improve shop efficiency? Check out our suite of products, each designed to contribute to both shop efficiency and productivity.
If you would like to read more articles like this one please subscribe to ALLDATA News.