Arcadia's Engine Not Shutting Off – Also Has a Parasitic Draw
Feb. 01 2022
Feb. 01 2022
Vehicle: 2011 GMC Acadia, FWD, V6-3.6L, Automatic Transmission/Transaxle
Mileage: 132,995
Problem: The Acadia was originally brought in for an engine run-on concern. The engine would not shut off, even with the key removed from the ignition. No diagnostic trouble codes.
Case Details: Initial checks revealed that removing the airbag fuse (10A) would allow the engine to shut off but a 352mA parasitic draw was present. Despite the airbag fuse being removed to allow the engine to shut off, even unplugging the sensing diagnostic module (SDM) did not have any impact on the parasitic draw. The technician noticed that there were signs of water intrusion on the carpets.
The technician performed the diagnosis as advised and found the power to the SDM passed through the I/P fuse block. A closer inspection revealed a massive amount of corrosion in the connectors and the fuse block.
Confirmed Repair: The technician replaced the instrument panel fuse block and cleaned all connections. After the repairs, the engine shut off with the key again, and the parasitic draw was gone. Fixed!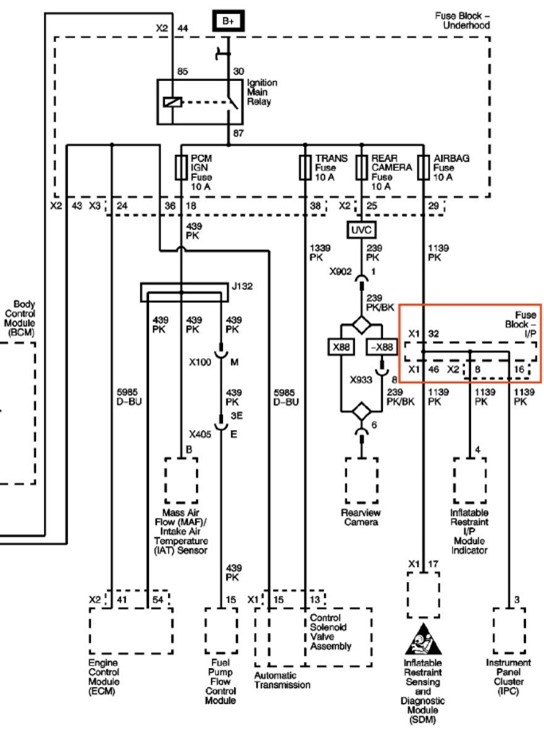 The ALLDATA Tech-Assist team fields cases like this every day. See how Tech-Assist can help your shop save time and money with on-call diagnostic support from ASE-certified Master Technicians. More Tech Tips 
Not an ALLDATA customer? For access to this valuable experience-based repair data and reliable OEM information, start a free trial today.
If you would like to read more articles like this one please subscribe to ALLDATA News.