Dodge Ram Crank/No Start and "No Bus" Message
Sep. 02 2023
Sep. 02 2023
Vehicle: 1999 Dodge Ram 2500, 4WD, L6-5.9L DSL Turbo, VIN 6, Automatic Transmission/Transaxle
Mileage: 226,562
Problem: The owner's complaint with his Ram was that it stalled a few times while driving, then it would crank but not start. There was also a "NO BUS" message displayed in the odometer field of the instrument cluster.
Case Details: Initial checks by the technician discovered that fuse #3 (20A) in the power distribution center (PDC) was blown. It was replaced but blew again. A closer inspection revealed there was rodent damage to the harness, and circuit A40 (RD/LG wire) shorting to ground.
Confirmed Repair: The technician repaired the wiring damage and replaced the blown fuse. The engine cranked right up and ran fine. Easy Fix!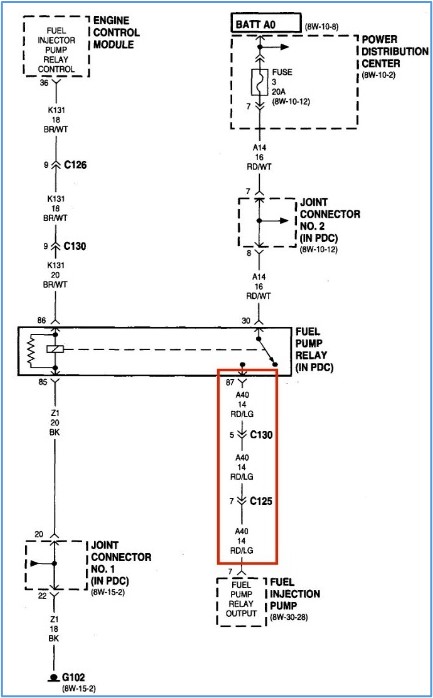 The ALLDATA Tech-Assist team fields cases like this every day. See how Tech-Assist can help your shop save time and money with on-call diagnostic support from ASE-certified Master Technicians. More Tech Tips 
Not an ALLDATA customer? For access to this valuable experience-based repair data and reliable OEM information, start a free trial today.
If you would like to read more articles like this one please subscribe to ALLDATA News.