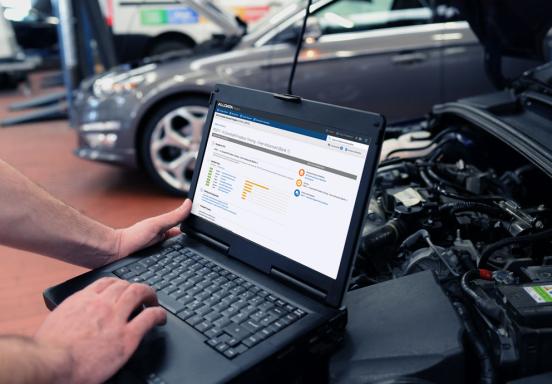 ALLDATA Find-A-Fix delivers reliable, data-driven repair solutions for a specific vehicle and DTC. The "fixes" are based on aftermarket repair and parts data analysis, as well as peer validation. For a limited time, included at no additional cost with ALLDATA Repair® and ALLDATA Collision®.
DATA-DRIVEN DIAGNOSTICS FOR FAST, RELIABLE REPAIRS
An exclusive benefit (for a limited time, at no additional cost!) for ALLDATA Repair and ALLDATA Collision subscribers.
TOP FIXES RANKED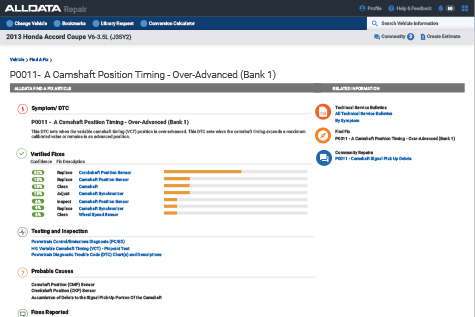 See which repairs are most likely to resolve your issue
VERIFIED FIXES & PROBABLE CAUSES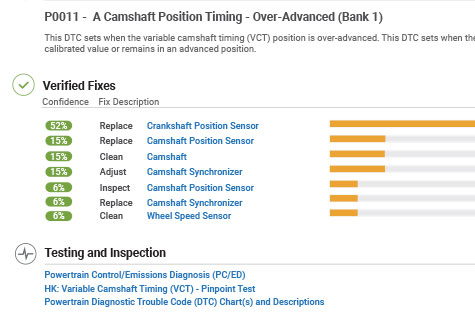 View fixes verified by professional repairers
RECENT DTC SEARCHES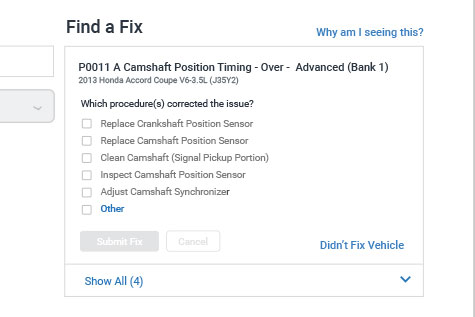 Stores results for the last 20 vehicle look-ups