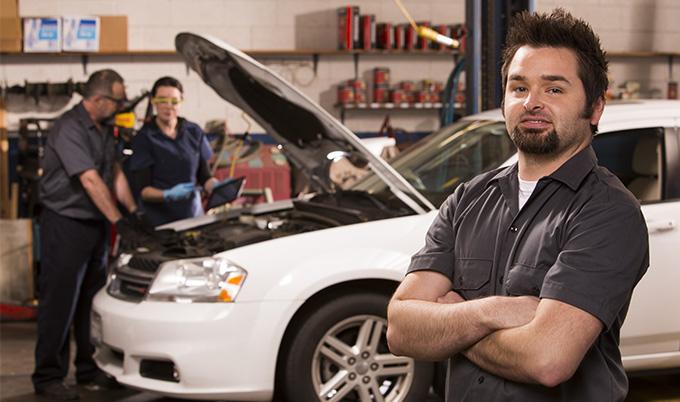 Recruiting and retaining exceptional techs (part 1)
Aug. 31 2016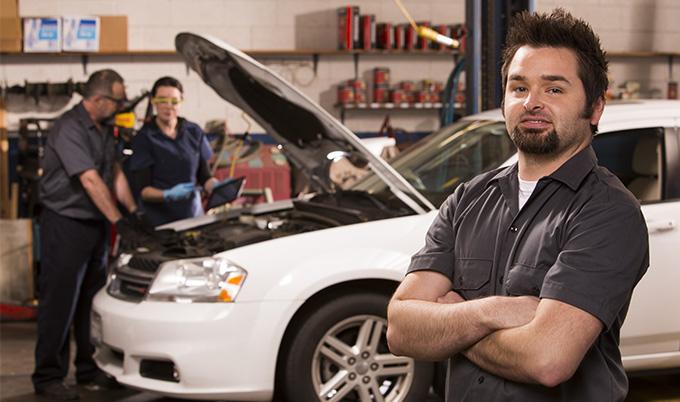 Aug. 31 2016
It's a common problem that affects many industries - and the automotive repair industry is certainly not immune. It keeps business owners and managers up at night. That problem is trying to hire and retain top-notch, qualified employees. It's not easy. Whether you run a high-tech software company or a three-bay garage in rural America, many of the challenges are the same.
Part one of this two-article series will cover some of the most productive methods you can use to locate and hire qualified technicians. In the second installment, we'll tackle the difficult challenge of keeping those valuable technicians on your payroll.
Become a Recruiter
How many shop owners try to hire the best techs in their area by putting an ad in a local newspaper or on a job-search website, then just sit back and wait… and wait… and wait? While this is a common practice and can occasionally prove productive, this is not usually an effective method for finding an exceptional technician. Just like a professional sports team, you need to become a recruiter and reach out to the those you want to hire. Many of you have built a successful fantasy football roster - now it's time to use that skill and passion to build your own winning team of professional technicians!
One thing is certain, there is no single way to find great technicians. Test out different methods and be creative. Some successful approaches shop owners have used to find top techs have been:
Recruiting programs that include a signing bonus
Referral bonuses offered to employees and customers
Paid on-the-job training programs for technical school and community college graduates
Participation in job fairs to recruit high school and community college students
If you always look in the same places, you are always going to get the same results – so mix it up!
Develop a Winning Interview Process
Don't rely on just a simple interview to make a "yes" or "no" decision about hiring someone. Interviews do serve a primary purpose, however, and that is to separate the "absolutely not" candidates from the "maybe" candidates. To be effective, interviews should be well-orchestrated and based on objectivity. Facts should always win out over emotions or hunches. How a candidate dresses, their punctuality, hygiene, and demeanor are all important indicators that can be discovered quickly during an interview. But, to really gain valuable insight into a potential employee's qualifications, you need to develop a reliable interview process.
In your quest to create the perfect interview process, start by defining your expectations and objectives. Being absolutely certain about the kind of person you're looking for will help you quickly screen out candidates who don't even come close to matching your needs. Do you need a part-time lube tech or a full-time diagnostic expert? The hiring criteria will vary based on the job scope. Have clear, documented job descriptions for each position in the shop. This will help you in two ways – it will document clear expectations and define your employee's responsibilities, as well as  help you create targeted interview questions for each position.
Let's talk about the initial interview. During this interview, ask for explicit details. It is one thing for interviewees to say that they are "confident" and a "self-starter", but it's quite another for them to be able to prove that they are. Ask direct questions that will prompt a specific response. Encourage candidates to relate stories of instances when they performed a particular task or achieved a specific goal. Here are a few examples of the kinds of questions to ask help to determine if a candidate's skills and attributes will match the needs of your shop.
Why do you want to work here? Try to gauge the candidate's enthusiasm for the job. Look for them to site specific examples of things that attract them to your company rather than the one down the street. Look for them to elaborate on their strengths, achievements, and skills and describe how those attributes make them the right fit for your job opening.
What is the most difficult situation you have faced at work? By asking this question, you will find out what their definition of "difficult" is and whether or not they can demonstrate a logical approach to problem solving. Let them relate a tough work situation, how they approached the problem, and the actions they took to overcome the problem. Their answers should verify that they are someone who takes setbacks and frustrations in stride – and has the skills to create great solutions.
What are your strengths? Answers from candidates should include why they feel they are a particularly good fit for the position. They should mention a few key strengths that are required for the position and relate how they have successfully demonstrated those skills in the past. If they offer general answers, keep probing until you really understand if their strengths are a match for the position and your shop.
If you want to be certain that a technician has the particular skills that you are looking for, administer a technical test either before or after the oral interview. You can develop the test yourself or have the shop foreman devise it. Again, you want to know as much as possible about the person you may be hiring. After you narrow down the interviewees to a list of potential candidates, use the following checklist in the final stage of your interview process:
Check references. Speak with former employers or references to help gain some insight about the person you are considering for the job. A great way to determine if a former employer was happy with the candidate is to ask, "Would you hire them again?" If they would not, maybe you should pass too. 
Check for a valid driver license and obtain a DMV report.  Find out how many points on a license your insurance company will allow and if they will say "absolutely not" to someone with a DUI, reckless driving, or exhibition of speed violation on their record.
Run a background check or pre-employment screening. Many employers state that their top hiring concerns are poor quality of candidates. A solid background screening program can help you maintain compliant hiring practices and minimize the risk of hiring someone with a theft or fraud record. 
Conduct a drug test. It's a common practice these days and no one you want to hire will be offended.
Bait the Hook       
If you think a competitive salary is the number one reason technicians consider going to another shop, you are absolutely correct. But that's not the only reason. There are other benefits and qualities that will entice technicians to join your team instead of staying with their current employer or choosing another shop over yours. Flexible schedules, paid training, comprehensive medical, dental and vision insurance, and room for advancement are all benefits that will help attract and retain valuable employees. Here are a few other benefits you may not have thought of before:
Reputation. Your shop's reputation is extremely important. It can play a pivotal role in a technician's decision to come to work for you – or even apply for the job. Does your shop have a revolving door when it comes to technicians? If you have a high turn-over rate, word will quickly spread that there's no job security at your shop . . . which is a great reason to hire carefully and keep your employees happy.
Shop environment. Not only should a shop look professional on the outside, it needs to provide a safe and professional working environment on the inside. Scanners, digital oscilloscopes, shop wi-fi, electronically-delivered OEM repair information, specialty tools, and high-quality vehicle lifts are all basic equipment for today's shops. Even simple things such as provided uniforms, shop towels, clean shop floors, and employee-only restrooms can be items on a technician's mental checklist when they're deciding where to park their toolbox.
Parts availability. Having parts available when they need them is a key component to a technician's success. If you are an independent shop, be sure to have parts delivered numerous times throughout the day to keep the workflow active. If your technicians are waiting around for parts, they're unproductive - and unhappy.  
Remember, you are looking for employees that could potentially be working with you for many years. It may seem like a lot of work upfront, but taking the time to develop a comprehensive hiring strategy to hire just the right technicians will pay big dividends in the long run. It's worth the investment.
About the Author
Rich Diegle is a 40-year automotive industry veteran. He is currently the ALLDATA Tech-Assist Team Supervisor. He has also held positions as an ASE and Nissan Master automotive technician, shop owner, instructor, automotive editor, and marketing and public relations manager.
Want to see how ALLDATA can improve shop efficiency? Check out our suite of products, each designed to contribute to both shop efficiency and productivity.
If you would like to read more articles like this one please subscribe to ALLDATA News.