Button Guide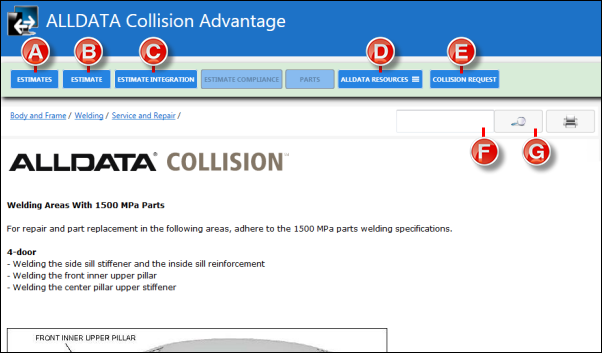 Estimates: To return to the full list of all EMS estimates.

Estimate: To return to the current estimates analysis.

ALLDATA Resources: To view the ALLDATA full resource list.

Collision Request: To submit a Collision Request to ALLDATA.

Search: Key any text to search the ALLDATA directory for the currently selected vehicle and click the magnifying glass.

Print: To print an article, click the print button.