Code Settings - Status
Status codes are used to track Repair Orders on the Work In Progress screen and color-code Repair Orders on the Scheduler.
The Status codes can be set up with a color and description so that, at a glance, you can easily see the status of a vehicle as it moves through your shop.
 
Click Setup >> Codes >> Status.
To Create Status Codes
Select or enter the following: 

Category: Selecting whether the Status is for an Estimate or an R/O.

Code: One to four digits that identify a code within the program. (Example: 10)

Status Description: The current status in the workflow of the vehicle. (Example: Confirmed)

WIP Category: Choose which WIP Preset Status you want connected to this Customizable Status.
(Example: Pre Arrival)

Color: Color that identifies the code to the user.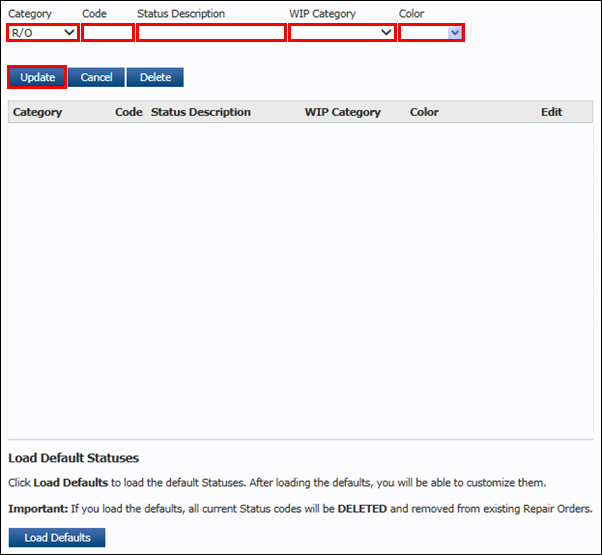 To Edit Status Codes
Click the pencil icon for the Status code you want to edit.

Edit the Status code as desired >> click Update.