In-Product Guidance
Help and Training Menu
Manage Online offers multiple help and training options to cover a wide variety of learning styles.
Click the yellow help bubble at the upper right to open the Help & Training menu.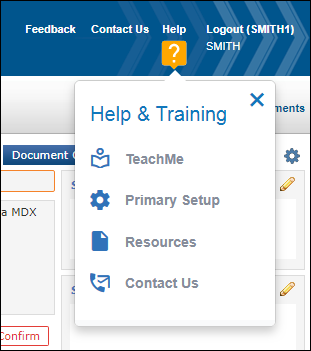 The Help & Training menu includes the following items:
TeachMe
The TeachMe menu includes a list of training courses for a variety of topics and may include:
ALLDATA Support website articles

YouTube training videos

Step-by-step interactive in-product walk-thrus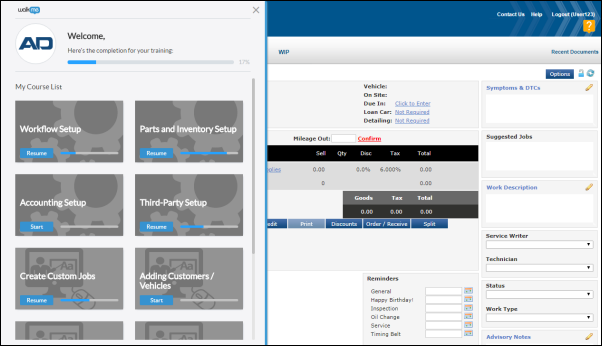 Primary Setup
The Primary Setup menu includes the most important and commonly used items that should be reviewed before creating documents for the first time.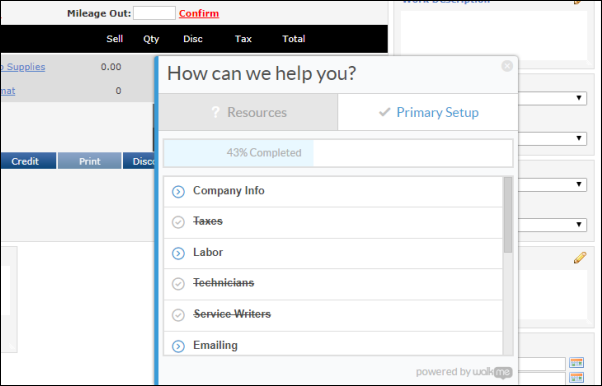 Resources
The Resources tab includes:
Resource Search

Allows you to search all available YouTube training videos, interactive walk-thrus and ALLDATA Support site articles.

Full list of available YouTube Training videos

Quick links to:

The Manage Online homepage on the ALLDATA Support website.

On-demand webinars

Printable Product Guides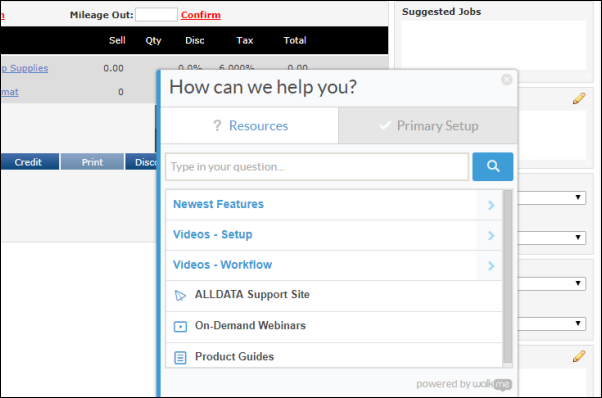 Contact Us
View available contact options for ALLDATA Support.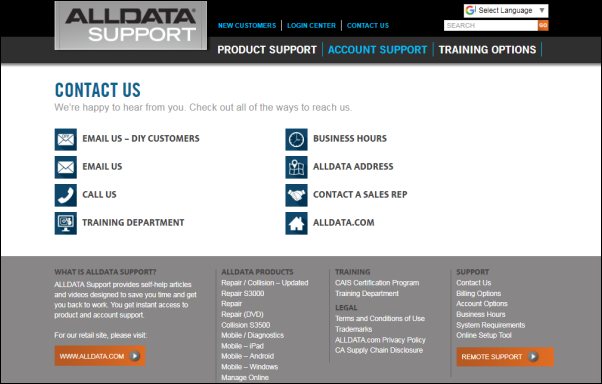 Guide Me Buttons
Throughout Manage Online, you will see Guide Me buttons that will start up the product guidance that is applicable for the page you are on.