Customers
Easily access customer records by clicking the Customers tab from the left panel.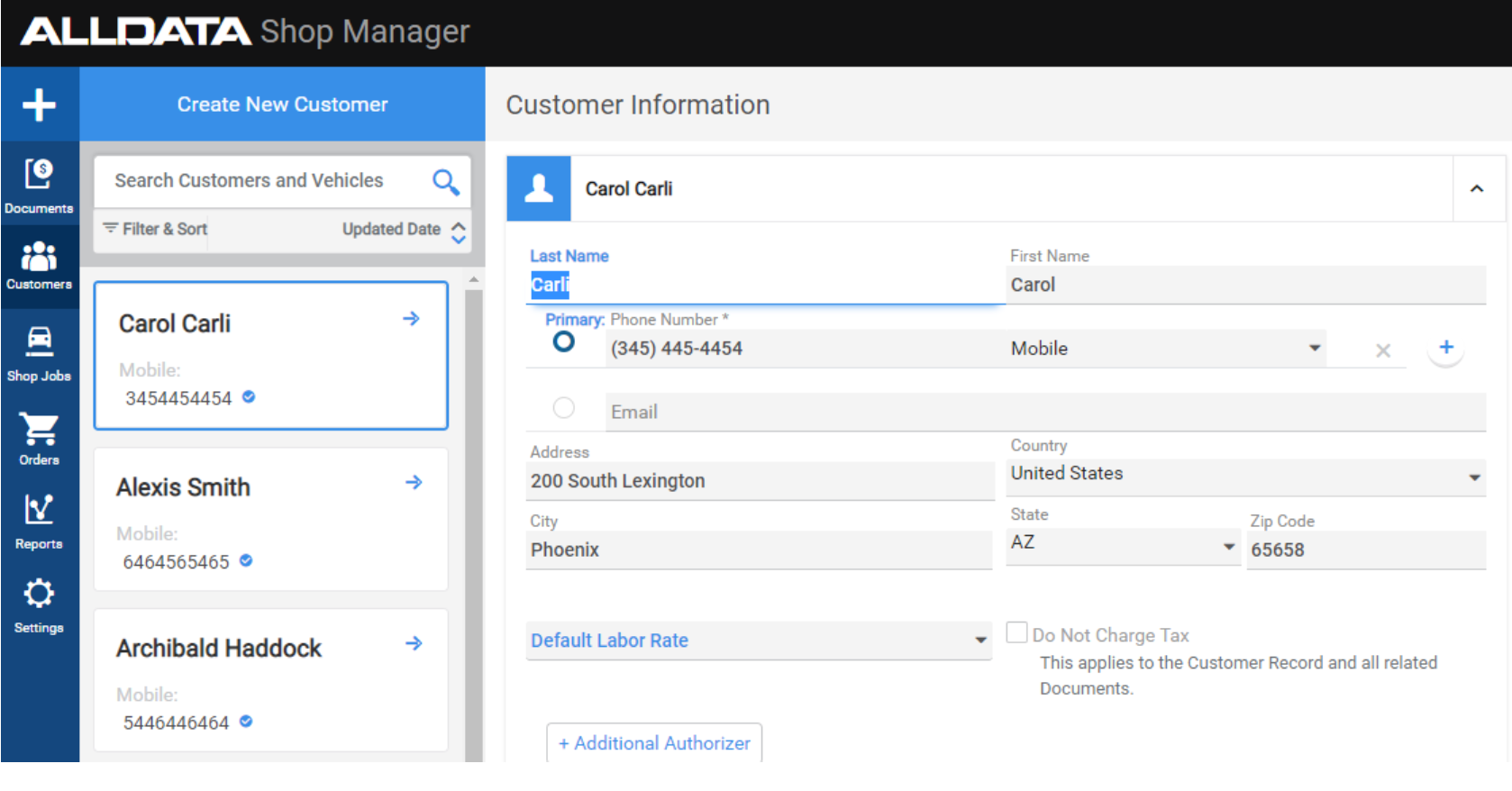 By default, the first customer record is selected and available for editing.

Search for a customer record by typing in one of the following in the search panel – First Name, Last Name, Phone, Email, Vehicle YMME.
Vehicles can be attached to the customer record by clicking the + New Vehicle option.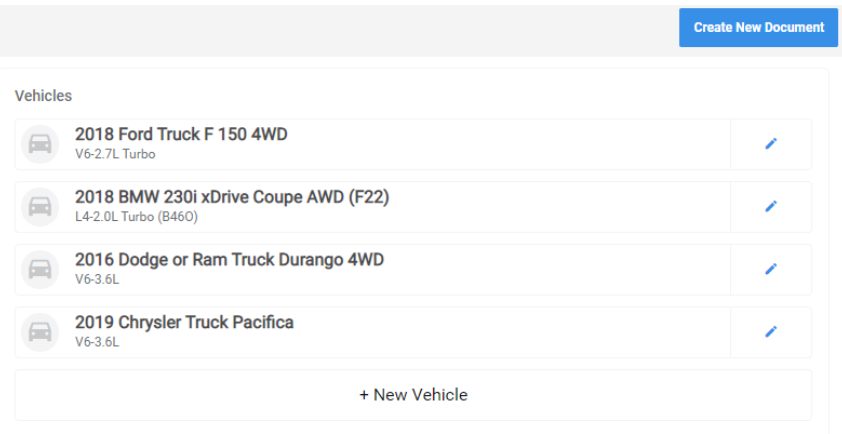 A list of all current and previous documents related to the selected customer are visible at the bottom of the screen.

You can filter through these documents by using the different document type tabs at the top of the list.