Retrieving an Estimate, Repair Order or Invoice
IMPORTANT - Invoices are final and cannot be modified.
Estimates and Repair Orders may be modified and saved, or turned into invoices at a later time.
Click an option below:
Searching all documents
Select Shop Documents.

Choose a category from the list. 

Enter the appropriate search criteria then click Search.

Click the Check Mark icon to open the selected document.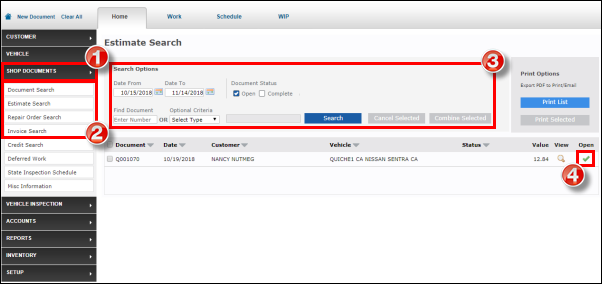 Searching documents by customer
Select a customer.

For information about adding and searching for customers, click HERE.

On the Customer menu, select one of the following:

History - Will open the History Search screen to view past invoices.

Docs - Will open the Document Search screen to view current Estimates and Repair Orders.

Click a Check Mark icon to open a document.