Examples of Customized WIP Screens
The WIP (Work In Progress) screen comes with a default template that shows five basic Status codes.
Additional templates can be created for each role in the shop that show just the Statuses that are the most helpful for that role.
Example templates are shown below. Create similar templates for your shop or modify them as needed.
Shop View
Statuses used:
Awaiting Start

In Progress

Work Complete

Ready For Detailing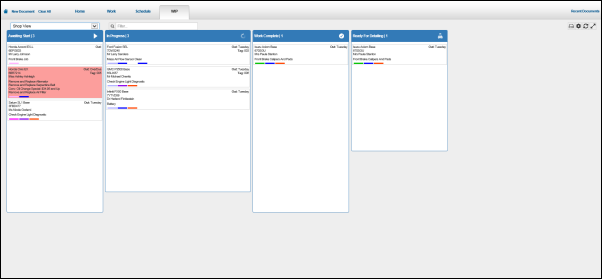 Shop Manager
Statuses used:
Due In Today

Awaiting Start

On Hold

In Progress

Work Complete

Ready For Detailing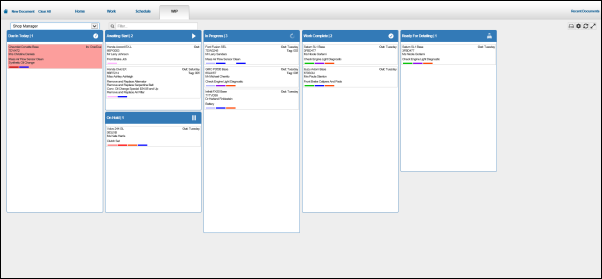 Service Writer
Statuses used:
Confirmed

Re Schedule

Awaiting Work Start

Wait on Tech

Wait on Parts

Wait on Auth

In Bay

Out for Test Drive

Work Complete

Ready For Detailing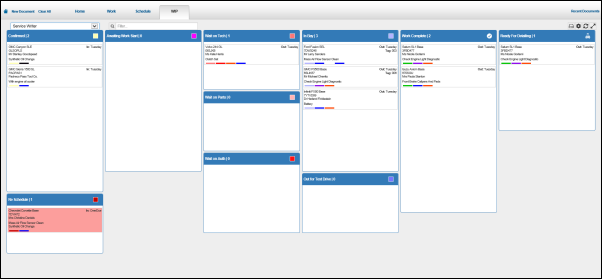 Technician
Statuses used:
Awaiting Work Start

Wait on Parts

Wait On Tech

In Bay

Out for Test Drive

Quality Control

Work Complete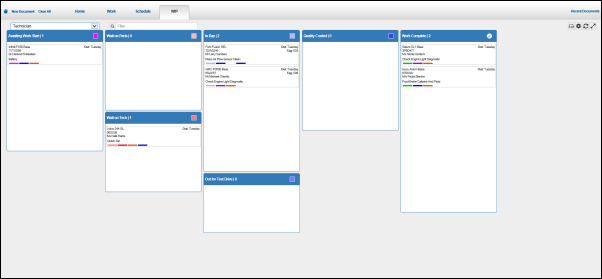 Porter
Statuses used:
Arriving Today

Pick Up Today

Ready For Detailing

Ready To Collect

Ready To Drop Off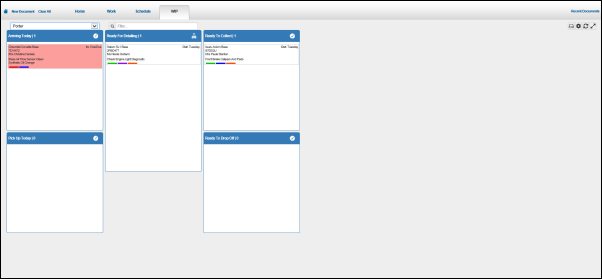 Detail Department
Statuses used:
Work Complete

Ready For Detailing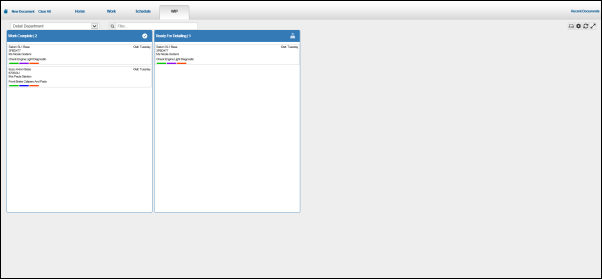 Shuttle Driver
Statuses used:
Pick Up Today

Ready To Drop Off