Creating Reminder Types
Reminders are used to alert you to customers' service and maintenance needs. 
Click Setup >> User Options >> Reminder Types.

Enter a Reminder Name >> click Update.

Example: Oil Change, Air Filter, Timing Belt Service.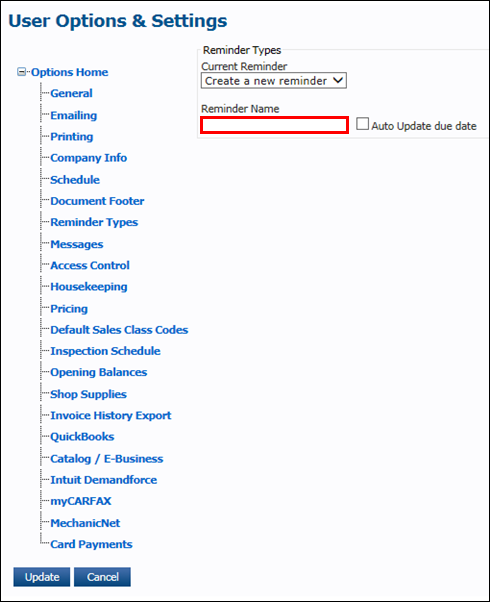 A pop-up box will appear >> click OK.
Note: All existing Reminder Types will show in the Customer Relationship Manager drop-down list.
Reminder Types can be assigned to customers' vehicles on the Work screen. See Using Reminders.